So, as a treat since Chelsea (step-daughter) hasn't spent the weekend with us in awhile, we decided to go to Red Lobster for endless shrimp. We

LOVE

endless shrimp. It was a fun time. We have very random conversations.
A couple with a baby sat in the booth behind us. The baby was sitting off to the side, and was looking around. Apparently, the baby liked Bob because randomly Bob states:
"That baby stared at me for a long time. I think he imprinted."
Bob & Chelsea, enjoying their shrimps!
Me: "He's probably trying to figure out what that thing is on your face." (Note: Bob has recently grown a beard. He doesn't usually have a beard and as such, I have been making fun of him. Secretly, I like the beard.)
Me: "I want a baby."
Chelsea: "I think dad likes having teenagers."
Bob: (makes a face)
Me: "He likes younger kids. Kids who can wipe their own butt but he doesn't have to worry about them getting pregnant."
Chelsea: "I am a good child! Most teenagers are out being prostitutes. But I like apple juice!"
(insert two people blink,blinking here)
Bob: "That's random."
I love family time!
Anyways, while at Red Lobster, I realized that I did one of the "25 Things Fat People Shouldn't Do"! Actually, not one but two! For those who are unaware of the list, here it is:
25 Things Fat People Shouldn't Do
is an unabashed middle finger to the preposterous idea that any human who weighs more than the status quo does not deserve to live a full and well rounded (
ahem
) life. The list of 25 is composed word for word from direct lists of sheer assholery found on the internet. These range from the absurd to the profoundly shameful, and I will be disproving this offensive notion with
style
. Feel free to join in on the fun, and if you do, visit the Militant Baker to link-up and share. May the Chub Club live long and prosper!
Jump in an elevator
Be straight
I sat in a booth and I ate in public

. I actually found the list from my friend over PonderWonders, who is unshamelessly checking things off the list!
1. 5 items you can't live without on a daily basis(water, food, shelter, and clothes dont count)
Okay, in no particular order: MacBook Pro, iPhone, chapstick, tissues, wedding ring
2. All time favorite book? Why?
Hm, I think PS I Love You by Cecelia Ahern. I read this book long before it was turned into a movie (which sucked compared to the book). I loved the story behind it. A dying husband helped the love of his life make it through the first year following his death. So good. I cry every time.
3. Something you'd like to accomplish before the end of 2012
Getting back into a good gym routine. I am so failing at that right now!
4. If you could go back and relive any year of your life which year would it be?
Uhm, this is hard one. Is it bad that I can remember which years I would NOT re-live? Uhm this year and 2006?? Actually, I would re-live 2006 because I would change a lot of it. I needed an attitude adjustment.
5. What do you wish people knew about you without you having to tell them?
When I am being quiet at work, it does NOT mean that I am in a bad mood! It means I am concentrating. Ever heard of people saying they can't walk and chew gum? Yeah, I have a hard time chatting and thinking. Weird, I know.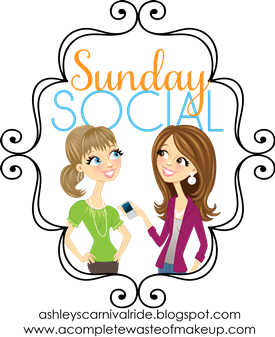 Until tomorrow,
Big, beautiful & broke... Chelsea