First off, I need to start this blog entry off with...
Guess who won the American League Central Division and who's going to the Play-Offs?!? TIGERS!
Source: http://www.facebook.com/Tigers
Second, check out this great giveaway: Win a Kindle Fire!
Okay, now on to Loving Lately! I was going to try to go with something other than clothes this week however, I discovered that Forever 21 has plus-size clothes and I'm pretty darn excited about it.
Now, if only I had some money to spend! Okay, now click the links below to link-up and meet some other lovely bloggers!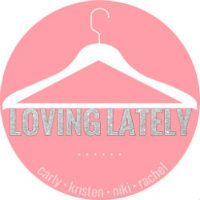 Big, Beautiful & Broke... Chelsea