Okay, I am trying to redeem my laziness yesterday. Without further adieu, here is the copy-cat inspiration for the week:
Leggings!
Hubby is working, so I was forced to attempt to take pictures of myself without him and on my phone so...sorry for the picture quality!
I hate my legs, so I really like pairing leggings with cute dresses, especially in the fall.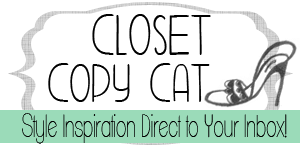 Until later,
Big, beautiful & broke... Chelsea