I love making things. I mostly make jewelry, but I also dabble in cross-stitching, scrapbooking and other random crafts. Lately, I have been working on felt projects and trying to come up with some cutesy things for my Etsy shop. Until then, however, I have stalking other people's shops and have found that I love felt birds.
This strange because I hate real birds. Don't get me wrong, birds are pretty from far away, but if one flies towards my head I am hitting the ground. Screaming. Anyways, here is what I am loving lately:
Aren't they cute? I wish I was good enough to make this stuff! I will keep practicing, see what I can come up with!
What are you loving lately?? Link Up: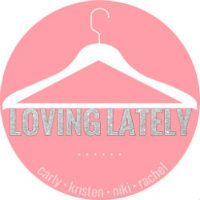 Big, Beautiful & Broke... Chelsea