As you know, I have been working on cleaning and organizing my craft room (to view this post click here). I couldn't have picked a busier couple of weeks to take on this project. First, I have a ton of homework. Second, I have been working crazy amounts of overtime. Despite this, I have been making efforts to clean and organize. Due to these delays, I will not reveal my craft room until Friday. I am hoping it will look as awesome in real life as it does in my head.
But in between homework, I will continue to get on Pinterest and find craft rooms that I wish were mine.
Once my craft room is clean and organized, I need to make a project with the crafting finds I have "found" in amongst my stock pile! Potential ideas:
I have a freaking million buttons. Source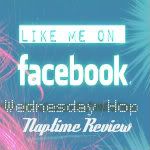 PS As I near 80 GFC followers, I am getting closer and closer to 100 GFC followers...I'm thinking a giveaway? Any ideas fellow bloggers??
Big, beautiful & broke... Chelsea