The Inspiration
So, I wear layers all the time. I tried to make a cute outfit yesterday and then have my husband take pictures, however he was making paracord bracelets and I think he just snapped some quick pictures because they turned out super crappy.
This is kind of my normal outfit. Cami, knit shirt and fleece vest. All from Old Navy. The other pictures kind of sucked sooo....I'm not posting them :)
Okay, now going to work on the craft room. Woohoo!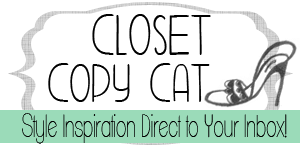 Big, Beautiful & Broke... Chelsea