Hope everyone enjoyed the budget tips yesterday!! I am still (forever?) on my quest to save money. It sucks and it's not easy but...it takes will power. I am on a long stretch of work this week...which is hopefully my LAST stretch of work, plus I have a TON of homework this week so I apologize if my posts are a wee bit lacking. Anywho, it's time for: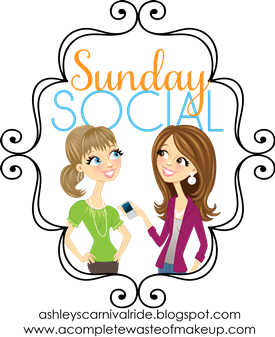 1. Favorite childhood book
I can't lie. I'm on the "50 Shades of Grey" bandwagon. I loved each book and want to re-read them. I currently have several books waiting for me to read though, I just don't have time.
3. Book you wish you could live in
Uhm. I have no idea, I never thought about it.
4. If you could be any character from a book who would it be and why?
I don't know but I know that I probably most closely emulate Rebecca from "Confessions of a Shopaholic" by Sophia Kinsella. I spend a lot of money on nothing, for no good reason.
5. Favorite Book turned Movie?
PS I Love You by Cecelia Ahern, HOWEVER, I hated the movie. I loved Gerard Butler. But the movie as a whole...sucked. First, Hilary Swank was not who I pictured as Holly. Second, they made her a Yankees fan. EW! Not even close to the story.
Glamour, InStyle, Better Homes and Gardens and most of their publications
Big, beautiful & broke... Chelsea