Today was pretty uneventful. Bob and I went with my family to an annual Christmas party today. It was pretty fun! It's always nice to see everyone. Plus, it's entertaining as usual.
Anyways, time for Sunday Social!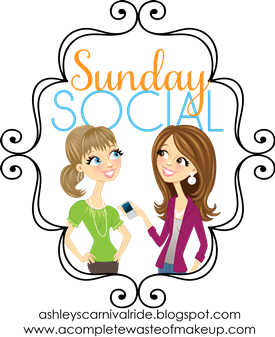 1. Favorite Holiday Movies/TV Specials? Oh, there's so many to chose from! My favorite Christmas TV special is A Charlie Brown Christmas. Favorite movies: National Lampoon's Christmas Vacation, Love Actually & The Family Stone
2. Do you do any volunteering during the holidays if so what? If not what would you do? I have had time to volunteer for a few years. One year I adopted a family and bought a mom and her two little girls Christmas presents. Another year I wrapped Christmas presents. However, between work and school I haven't had time :( I would love to have more time to volunteer though.
3. Favorite toy received as a Child for the Holidays? Barbie Dream House. For sure.
This is the version I had. Not the new condo looking one.
4. What was your must have item in high school for the Holidays? Oh gosh, I can't remember. Clothes I think. I remember going shopping, picking out a ton of clothes and getting them for Christmas.
5. Item you begged for the most and never got? Santa Claus was always good to me. I always got everything I asked for :)


Meet this month's awesome sponsors!