Disclosure: This is sponsored post. I was contacted by a
representative from Firmoo to do a review of one of their products. I was not compensated for my review, however I was provided a pair of glasses free of charge. All opinions are 100% my own. I was asked to give an honest review and was not asked to give any false opinions.
I'm sure a lot of you have heard of Firmoo by now. What's Firmoo? Seriously? Well, let me enlighten you!
Firmoo is an online glasses retailer, selling affordable eye-glasses around the globe. Unlike other online retailers, Firmoo offers new customers their first pair of eyeglasses for FREE.
1. First pair FREE!


2. They
offer
Virtual Try-On System
.
You either upload a picture of yourself OR take one with your web-cam. Then you are able to "try on" the glasses, to ensure you are ordering a pair that you like and that look fabulous on you!
As I've said before, in my old age I have grown to love glasses. I still wear contacts, but it is becoming rare. Glasses are quickly becoming a must-have accessory in my wardrobe.
They instantly upgrade your look of modern,sexy, vintage or geek by wearing different styles of frames.
Any hot glasses/sunglasses /goggles frames you want can be found on
Firmoo
, and all are available for both prescription lenses and non-prescription lenses. Are you desperate to have a new look? Now here is the chance,
Firmoo
has launched a First Pair Free Program to people worldwide. You will absolutely fall in love with the excellent quality, affordable prices, fashionable designs, fast delivery and the good service after trying them with paying shipping only! You even can get a refund/exchange if you are not satisfied with them. It's totally Risk free, so why not have a try?
I wanted to link to the pair of glasses that I received, however, I can't find them anymore so I am guessing they are sold out. However, I can't rave enough about them. I received my pair of glasses pretty quickly once they were shipped. I would say it took less than a month to receive the glasses. They arrived intact, in a glass with a eyeglass cloth. I sent them my prescription and the glasses are just as good as the ones I bought at the eye doctor.
I would definitely recommend that you try Firmoo.
Questions? Visit Firmoo's FAQ page here.
One. Baseball starts soon. Like real soon, like less than a month soon. I am so excited. Can you tell?
Two. I got my glasses from Firmoo. Love, love, love them!
Three. I made a new free font post. I love fonts, don't you? Check out some of my faves here.
Four. I made it up to #6 on Bloglovin's "Up and Coming". Wee!
Five. I made a new signature. Like it?
So, I want to write a book about the crazy adventures I had as a single women during and after college. My friends found my adventures humorous, so I can only imagine that others might too? I made a list of the guys I dated (via a blog I had to help me remember the twisted men I managed to date)...Here's a preview (I had to use descriptions to help remember each guy):
Chris (the rapist who attempted "surprise sex")
Shane (large Hawaiian man who got me EXTREMELY drunk and tried to take me home)
Mike (Ginger who bought me too many long island iced teas)
Kyle ("call me your whore")
Sound interesting to you?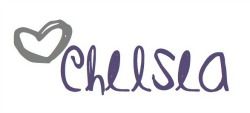 Meet this month's awesome sponsor!