A couple weeks ago a representative from eShakti contacted me about writing a review about their clothing. The best part? I got to pick out a super cute dress!
eShakti is a website that offers simple, custom, and modestly embellished clothing at an affordable price. They offer sizes 0-36 for all their clothing. What's unique about this website? They also offer customization for only $7. You can either chose a generic size OR you can enter your measurements. I chose to enter my measurements.
I was also able to chose a longer length...I decided to go for knee length. Another option I was given was to have either pockets or no pockets. Of course, I wanted some pockets!
Honestly, I loved worked with eShakti. They have great and friendly customer service. The custom dress was shipped within 14 days and it came from overseas surprisingly fast. I think I received it 3 days after I received the shipping notice. I loved that I was able to customize the dress, especially since I am plus-size. The dress is made from a comfortable, soft cotton material. I paired it with a simple white cardigan and the following shoes from Sole Society:
I can also see dressing down with a jean jacket and flip-flops.
My only complaint about the dress is the bust. I'm not sure if I measured myself wrong or if my boobs got bigger since I ordered the dress, but every time I bend over or move, really, the dress opens in the front and my cleavage is showing. Gah! There's a button that is supposed to hold it together, but my boobs prevent that from happening.
Also, I think I should have thought more about what I picked. I got really excited and just picked! A halter dress? Probably NOT the best thing for my shape and size.
Overall though, I am happy with the dress and the service eShakti provided. I would definitely recommend you try them out!
eShakti also kindly, extended the coupon code offered to my readers until March 20!! Don't miss out!
What are you waiting for?? Shop til you drop!
Disclaimer: I was provided the dress by eShakti to review. However, the opinions in this review are my own.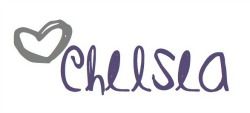 Meet this month's awesome sponsor!