Happy Friday!
Today is pay day for me. Pay day is not as exciting as it used to be. Pay day now stresses me out. We continue to live off of one income, which isn't easy to do. I want so badly to pay off my credit cards but find myself making no headway. Our savings account has slowly dwindled because of extra bills...dentist appointments, license tabs, nursing license re-newal, etc. My paycheck barely covers the bills. After our bills are paid, and this isn't even all the bills that need to be paid, we will have about $250 left for 2 weeks. This doesn't include groceries or gas. Once those are purchased, there is not much left over.
It is so frustrating. I feel like we will never get ahead. Budgeting definitely isn't our strongest attribute. We both want things and buy things and eat out. Which we need to stop. Hopefully, we will find a way to budget. Despite our best efforts, we fall to same old habit of grabbing fast food or eating out.
So, friends, if you have any tips for us, please feel free to share. Any job ideas to make extra money, possibly from home? Bob is a student so something from home would be ideal. Also, any easy and cheap meal ideas would be appreciated! How do you budget?
Okay, now onto Friday Top 5
One. My animals are kind of strange. But cute!
Two. I went to the gym...one time? A start though!
Three. Wine is delicious. Always a good thing.
Four. New planner! YAY! And yes, I wrote down the Tigers schedule. All 162 games. Don't judge.
Five. I actually did a fashion post! I am still learning how to pose and use my camera and tripod. You have to start somewhere though!!
And lastly, I am sure you have all heard that Google is getting rid of their Google reader. This means GFC will be useless because you will not be able to follow your favorite blogs anymore. I know many of you use GFC currently, but an option for the future is Bloglovin'. I personally use this to follow all the blogs I love reading. It's an easy way to read all your favorite blogs. I very rarely use the Google reader. For those who want to keep following me, click the button below: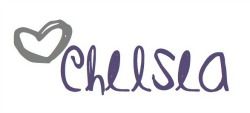 Meet this month's awesome sponsor!


Linking Up: