While working on my new fashion blog, Full-Size Fashionista, I have been searching the internet for fun new fashion sources. One website I came across is Repertoire, a designer store located in the UK.
Repertoire is an online website that offers men and women's clothing from various designer brands. The website is based in the UK, however it's easy to use if you are from the US (like me!). To make it easier, you can change the currency to either US, UK or Euro currency...which makes it nice for someone like me, who lives in America and can't do math easily in my head.
Repertoire offers collections from the following designers:
Men's Brands
Armani Jeans, Armani Underwear, Acquascutum, Adidas Originals, Barbour, Belstaff, Diesel Jeans, Giorgio, Armani Collezioni, Diverson, Duchamp, Elvis Jesus, For All Mankind, Franklin & Marshall, G-Star Denim, G-Star Clothing, Gio Gio, Hudson, H By Hudson, Hugo Boss, Hugo Boss Green, Hugo Boss Orange, Hugo, Hugo Boss Shoes & Accessories, Holland Esquire, Jeffery West Shoes, Jeffery West Black, Junk Food, Lacoste, Lyle & Scott Vintage, Lyle & Scott Heritage, Luke, Lou Molloy, Money, Nudie Jeans, Original Penguin, Paul Smith Jeans, Paul Smith London, Paul Smith Accessories, Poggianti, Ralph Lauren, Roberty Graham, Stone Island, Stone Island Denim, Superdry, True Religion, Two Stones, Vicri, Victorinox, Versace, Y3 Clothing, Y3 Trainers, Y3 Accessories
Women's Brands
Armani Jeans & Clothing, Belstaff, Boss Black Label, Bibi Jewellery, D'Exterior, E.vil, For All Mankind 7 Jeans, Franklin & Marshall, Gio Goi, Hudson Jeans, J-Brand Jeans, Joseph, Juicy Couture, Juicy Accessories, Lipsy, Mina, Metalicus, Oui Set, Paige Premium Jeans, Ralph Lauren, Save The Queen, Siren, Superdry, Ted Baker Clothing, Ted Baker Accessories.
Being broke I went right to scanning the sale section on Repertoire's website. Here are some of my favorites:
As you scan through Repertoire's collections, you will notice that with each item you are given a box with four options: style tips, details about the item, size charts and delivery information. I love the style tips. It helps fashion "slow" people like me pair the item to make cute outfits. The detail section tells you about the item (ie long sleeves, v-neck, etc).
One of my favorite designers, Armani, offers some cute jackets for spring. Living in Michigan, you definitely need a collection of nice jackets. Even if the day starts out warm, it could become cold quickly.
As I mentioned before, not only does Repertoire offer cute designer women's clothing, they also offer men's clothing too. Bob is mostly a jean and t-shirt kind of fellow, but he usually doesn't object when I try to dress him up nice. One of the more affordable labels is Barbour. Here are some of my favorites:
For a more expensive look, Stone Island Menswear offers quality clothing for men. If I had a disposable income, I would buy the following for my husband:
The website is very easy to use and offers a large variety of clothing and accessories to view and chose from. If you find an item that you like you can post it on various social media sites including Facebook and Pinterest.
My only complaint about this website are the prices of the items. For me, the store is out of my price range. However, for designer clothing and accessories, the prices are quite reasonable. Maybe someday, when I win the mega-millions, I will buy some cute stuff for myself!! Until then, I will just create wish lists for you guys!!
My second complaint, is that the designers don't have many clothing options for a woman of my size. That will not stop me from scanning the purses and shoes. Who can have enough of those?
Anyways, I highly recommend checking out Repertoires website! It's definitely worth a look.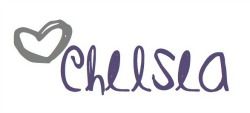 Meet this month's awesome sponsor!