I am feeling off this week. I can't explain it. Maybe it's stress. Maybe it's PMS. Maybe it's both?
I applied for a new job this week. It's still in the ER, but it's for an educator position. This is the job I went back to school for. I knew the educator we currently have (who is amazing and I don't really want her to leave!) was going to retire soon so I knew I needed to go back soon to get my bachelor's degree.
Fast forward two years later. I have my bachelor's degree, am currently pursuing a master's degree in nursing education and I have applied for the job. Fingers are crossed, in hopes that I get it.
If I do, then hooray, I have landed the job I have been working towards the past 2 years. If I don't, that is okay too. I want to continue working in the ER here in Saginaw. But (of course, there is a but!) Bob still hasn't found a job. He has applied to 30 different places. I am still hoping we won't need to relocate, but the possibility is still there. Money is tight right now, but we are trying to get by.
Speaking of, I want to sell some things I have that I don't use. For instance, I have a Coach purse that I have never used and would like to sell, as well as a digital camera. Any suggestions on places to sell? I have listed on Craig's list before. I have seen people sell stuff from their closets on e-bay. Any other ideas?
I would also like to thank each and every one of you for your love and support. It means a lot to me. Thank-you for reading and listening to my whines. You are all amazing!
Also, Happy St. Patricks Day!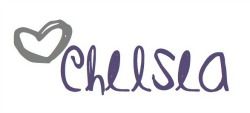 Meet this month's awesome sponsor!