Oh, the joys of being a grad student. I have been trying all weekend to write a paper that is due next Sunday. I have to analyze a current health care issue. I decided to write about the physician shortage because there is plenty of legislation and studies.
Bo-ring!
I am struggling. I have writers block. This is the first big paper since the plagiarism debacle. Perhaps that is what is freaking me out?
Anyways, my school writers block is also causing blogger's writers block. So, I would like you guys to all go and visit my mom's blog, Happy Life and learn how to make a yummy Blueberry Surprise French Toast bake. Delicious!!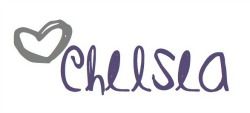 Meet this month's awesome sponsor!


Linking Up: