On March 10th, Bob and I celebrated our 2nd wedding anniversary.
Bob and I didn't have a traditional wedding. Well, we did. But not at first. Bob proposed in November 2010. We planned our wedding for June 2012. However, after months of job searching, he finally found one but it didn't offer benefits. Bob is diabetic and because of this we decided to get married at the courthouse on March 10, 2011.
Despite our courthouse marriage in 2011, we decided that we still wanted to have our "formal" wedding. Everyone deserves the chance to celebrate with their friends and family right? So, on June 2, 2012 we had our formal wedding at the Saginaw Art Museum. Our photographer,
Stefanie Miller
, captured the day beautifully. Here are some of our wedding details:
Our wedding program, as inspired by Pinterest and The Wedding Bee. I made them on Word.
While shopping for my dress I found a hair piece I loved. It was a flower, with some feathers. It was $80.

$80?!

Uh, no. So, I made one! I bought a white silk flower, ripped it apart, hot-glued it to an alligator clip, added some feathers and viola:
Another Pinterest inspiration...instead of our ring bearer (my step-son) carrying a ring pillow, he carried this:
Here are some of our favorite pictures from the day:
Totally Pinterest inspired. 3 generations of kisses. My parents, us and my grandparents.
Bob and my beautiful Bridesmaids
Wedding party!
Cake smashing time
Some groomsmen and a guest dancing to Michael Jackson's "Beat It". Awesome!
Candy Table
Guestbook Table
One last picture...my grandfather was very ill and was unable to make it to the wedding. So, on our way to the reception, we stopped by to say hi!
RIP Grandpa...we miss and love you <3
That was our wedding, we hope you enjoyed our story and pictures! Please visit this blog from our photographer, Stefanie Miller: click here!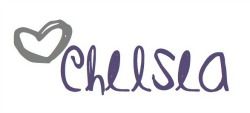 Meet this month's awesome sponsor!