Okay, first of all...when did the world become obsessed with the Harlem Shake? Where was I when this started happening? I feel like one day it didn't exist and BOOM, now I see it EVERYWHERE!!! Well, my mom is a store manager at McDonalds and she, along with her managers and crew team decided to bust into the shake while at work. It's HILARIOUS and I am sure the customers loved it! (Customer service was NOT interrupted during the filming of this video). So, please enjoy the Harlem Shake from the crew at Bridgeport, MI McDonalds (my mom is the lady who starts it, with the sunglasses on...she rocks.)
Okay, back to business as usual...the March Glam Bag Reveal: The Great Escape
I'm not going to lie...this month's glam bag was NOT my favorite. The bag itself, I absolutely love. I love navy and anchors, so it now sits nicely in my purse! However, the items in the bag were only "okay" for me this month.
One. Travel Lite Make-Up Remover (8 Count pouch) by La Fresh
This little pack comes with moist towlette wipes. I generally don't need these unless I am at home, but I am happy to try them out!
Two. Juice Beauty Hydrating Mist
A mist meant to rehydrate your hair and face while on the go. It smells very summer-y. I might try using it on days that I work, especially if I want to go out afterwards.
Three. Mini Freestyle Palette by GlamRX
This palette was made exclusively for Ipsy subscribers. It is a little compact with a magnetic base. The eyeshadows I have received previously from Coastal Scents can be put in the compact and they stay put due to the magnetic base. It's pretty cool.
Four. Yaby Eyeshadow Refills
I received 2 eyeshadow colors, which fit nicely in the GlamRX palette. They aren't colors I generally use but I will try them out!
Did you enjoy your Ipsy glam bag?
For more information on Ipsy, click here.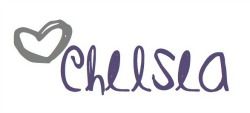 Meet this month's awesome sponsor!