Yikes! I'm slacking. I meant to write a post last night, since I worked today but I went to bed and never looked back!!
Today was a great day at work. Not busy and tolerable. It was my friend, Shannon's birthday so we worked together in peds all day. We are usually on opposite sides so it was fun change! I made her a cake in celebration:
Yes, those are gummy sharks. She is a shark enthusiast. She loves sharks. I went to 5 stores looking for gummy sharks, before I finally found them at 7-11. Go figure.
Anyways, I'm tired. Told you I was slacking today. How is your weekend so far?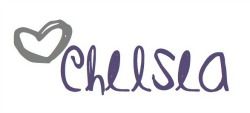 Meet this month's awesome sponsor!