March was the first month I received a Glossybox. I was super excited to try Glossybox, especially after all the reviews I have read on other blogs! I am super happy I gave up Birchbox and tried something new. Here is what I received in my box:
March's theme: Spring Fling
One. Sebastian Professional Shaper Fierce Hair Spray
I am a huge fan of Sebastian hair products. I have bought their products from my salon in the past and loved them. The best part is the price...professional products for decent prices...winner!
Two. ModelCo Cheek and Lip tint in Rosy Red
I was excited to receive this product, because I have seen it at Ulta and I have always been curious. I haven't tried it yet, I am saving it for a night out!
Three. Elite Models Liner in Matte Brown
I love liquid eyeliner. I usually receive black samples so I am excited to try a brown!
Four. Prestiche Essential Oil Bar in Lavender
The first thing I noticed when I opened the box was the strong smell of lavender. I love, love, love this scent. The smell is so soothing. My box also included a $40 gift certificate for more Prestiche products!
Five. Pixi Lip and Line in Orchid Rose
I loooooove Pixi products. I don't normally use lip liner, but I will try it out and see if I like it.
All in all, I am very happy with Glossybox! To find out more, click here.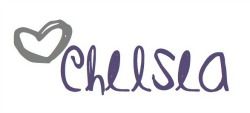 Meet this month's awesome sponsor!