My blog would be nothing without my readers and my sponsors! You are all amazing and I am so happy to be part of this awesome blogging world! Anyways, today is my birthday. I'm 28...yikes! However, I am celebrating by introducing you to my sponsors today! Also, they have put together an amazing giveaway for you!! Then next week on Monday, April 1st after the winner is chosen for this giveaway, ANOTHER giveaway will start, put on by my wonderful ad swaps!! Okay, without further adieu meet my March sponsors:
"Hey Y'all! I'm Jenn & the mess behind the Party of One! My blog is pretty much a hodge podge- I talk about a little bit of everything over there! From weight loss to recipes, motivations/inspirations and my own personal challenges I share with y'all everything going on in this mid 20's life of mine! I'd love, love, love for you to stop by and say hello!"
"I blog about life as a mommy, army wife, recipes and random tidbits of my life."
"I'm Breanna & I blog over at Sweet Silver Lining. I'm a 24 year old new registered nurse from Minnesota. I love country music, the color pink, sparkles, and camo. Nashville is my dream city! I blog about things I love, my life, and my adventures in nursing. Come join me on my adventures!"
My lovely sponsors have put together a giveaway for all of you!!
a Rafflecopter giveaway
Rules and regulations:
No purchase necessary to enter this giveaway

Starts on March 26,2013 and ends on April 1, 2013.

Odds of winning are determined by the number of entries

Use the rafflecopter above to enter

Winner will be selected after April 1 using random.org attached to the rafflecopter widget. Winning entry will be verified.

Winner's name will be published on the rafflecopter widget after confirming entry. You will also be contacted by the e-mail address used to enter the giveaway.

Winner will have 48 hours to claim the prize after being emailed. If he or she does not claim it, another winner will be drawn.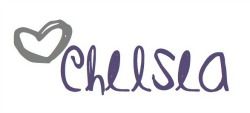 Meet this month's awesome sponsor!