If you have been on social media outlets the past few days, you probably have seen profile pictures being changed to a red box with a pink equal sign in the middle, symbolizing support for equality in America.
This is stemming from the Supreme Court (aka SCOTUS) opening the floor on whether or not the federal government will recognize gay marriage.
Since this is my blog and this could be (potentially) history in the making, I am making my opinion known. First, you should know a couple of things about me:
1. I am a humanist ("H
umanism
is a group of
philosophies
and
ethical
perspectives which emphasize the value and agency of
human beings
, individually and collectively, and generally prefers individual thought and evidence (
rationalism
,
empiricism
), over established doctrine or faith (
fideism
)"- Wikipedia (click here)"
) So, yes, I guess you could also say I'm an atheist.
2. I walk the line closer to conservative, however I don't agree with the standard conservative views on stem cell research, abortion or gay marriage. (Yes, not ALL conservatives are Christians). I'm a fairly liberal conservative...does that make sense?
3. I believe that anyone should be allowed to get married.
If this offends you in any way, I guess you should leave now. I am not trying to "convert" you to believe what I believe, I whole-heartedly respect your opinions, I just politely agree to disagree.
I believe that everyone in America, no matter your religion, your race, your sexual orientation, should have the same rights. No more, no less. We should all be EQUAL.
I also don't agree that the fact that gay marriage isn't recognized in America, falls on the shoulders of the right wing conservatives. Let's not forget:
In 1992, President Clinton campaigned that he would fight that anyone should be allowed to serve in the military, including gay people. This leads us to 1993, when "Don't Ask, Don't Tell" was enacted as a policy. So, t

he policy prohibited military personnel from discriminating against or harassing closeted homosexual

or

bisexual

service members or applicants, while barring openly gay, lesbian, or

or bisexual persons from military service.
Also, 1996 President Clinton signed into law the "Defensive Marriage Act",
that restricts federal benefits and inter-state recognition to only opposite-sex marriages
in the United States.
Under the law, no state legislature
is required to recognize a same-sex marriage
from another state.
By the way, President Clinton was a democrat.
It's both parties people, this shouldn't fall on one or the other. We need to learn to love one another and let everyone live their life, no matter what.
I hope Americans can simply choose to get along...and let everyone live their lives equally.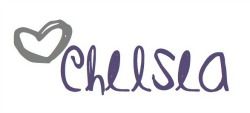 Meet this month's awesome sponsor!