Tension is taking over my back and neck.
My stress level has continued to rise, which makes me tense my muscles in neck and upper back. I have huge knots. I want this job so badly, my muscles are tight and knotting up. Oui.
My birthday was Tuesday and unfortunately, I spent it at home, with a stomach bug. I didn't feel good when I went to bed on Monday night, and sure enough I woke up around 4am, with nausea and vomiting. Ugh. That is not how I wanted to start my 28th year. Luckily, my husband took good care of me and made me some chicken noodle soup.
Today I took it easy, finished some homework, took a nice long nap, then went out to dinner with my parents and Bob. We even went out for ice cream afterwards. It was a nice night out!
Afterwards, Bob and I rented "Lincoln"...definitely a must-see if you are a history buff! Daniel Day Lewis did an AMAZING job playing Lincoln. Definitely deserved his Oscar win!
Alright, sorry for the uninteresting post but I need to finish up some homework before I go shopping for a good interview outfit!
Don't forget to enter my sponsor giveaway!
a Rafflecopter giveaway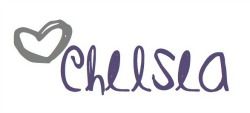 Meet this month's awesome sponsor!