One. My cute husband, with one of our cute kitties sitting atop his belly. Oh, and Bob found a job this week! Wee!
Two. Bob made me chicken noodle soup on my birthday, because I was sick.
Three. My parents came over and cleaned my whole house, plus took me out to dinner and gave me a $75 Amazon gift card for my birthday! My grandma and grandpa made me that table runner. Beautiful!
Four. My brother bought me a ticket to a Tigers game for April 11! YAY!! Opening Day is only 4 days away!
Five. First glossybox ever! It was awesome!
Also, don't forget to enter to win a Target gift card from the sponsors at The Grant Life:
a Rafflecopter giveaway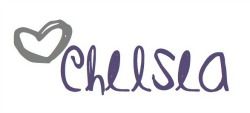 Meet this month's awesome sponsor!