Happy Monday!
How was everyones weekend? Mine was uneventful. I worked all weekend, Friday-Sunday, 12 hours each day. Needless to say, I am a little bit worn out.
Also, the Tigers completely sucked against the Angels. Terrible.
So, I bought a couple more items on Poshmark. But I'm done now! I bought a couple dressier items and listed several more!
Okay, my brain is fried. I need a day to relax and then I might be able to conger up a worthwhile blog post. I never realized how taxing it can be to write a post a day for a year.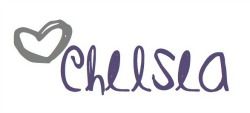 Meet this month's awesome sponsor!