It's 1:10 pm here in Michigan. I'm still in my pj's. I have accomplished absolutely nothing so far today. It doesn't look promising.
I have been a super slacker as far as blogging goes lately. I'm super stressed and nervous for the interview (Wednesday at noon). I promise I will talk more about it, once it's over (again too public, too many people from work read my blog). Just know, I am working hard on getting my stuff together for it and I promise I won't be such a slacker once it's over. I will be announcing a winner later for my March giveaway. Also, I will be a later late posting my swap sponsor's giveaway. Hopefully later today or tomorrow. Thanks for sticking by me and understanding why I am so scatterbrained!! Love you all!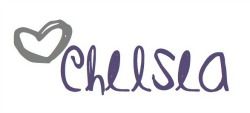 Meet this month's awesome sponsor!