I asked each of these lovely ladies to share 3 interesting things about themselves! Get to know them, go visit and say hi, and then enter the awesome giveaway they put together for you below!
1. I love to knit! I have an Etsy shop called AHR knits
2. My husband just got into dental school and will start in August
3. I am a nurse and I work in heart surgery, so I help fix broken hearts!
1. I'm currently pregnant with my first baby. Having a little boy, due May 22nd!
2. I'm working on opening an Etsy shop dedicated to hand painted infant clothing and more (watch for it to open!)
3. I'm passionate about my Christian faith, and enjoy encouraging others in their faith as well.
Meet Alex from Good Girl Gone Wife
1. I feel a weird need to keep the TV volume in increments of 5.
2. I've broken my nose three times, all before I was 14. The first two actually happened before I was four. I was a really clumsy child.
3. I had family on the Mayflower.
1. My son is a heart transplant recipient.
2. I've lost over 50lbs in the past year.
3. I'm learning ASL!
One. I love black and white photos.
Two. My favorite color is teal.
Three. I love The Walking Dead.
1. I am a self-proclaimed tree hugger.
2. I tried out for Jeopardy right after college.
3. I am obsessed with Starbucks.
a Rafflecopter giveaway
Rules and regulations:
No purchase necessary to enter this giveaway

Starts on April 2, 2013 and ends on April 9, 2013.

Odds of winning are determined by the number of entries

Use the rafflecopter above to enter

Winner will be selected on April 10 using random.org attached to the rafflecopter widget. Winning entry will be verified.

Winner's name will be published on the rafflecopter widget after confirming entry. You will also be contacted by the e-mail address used to enter the giveaway.

Winner will have 48 hours to claim the prize after being emailed. If he or she does not claim it, another winner will be drawn.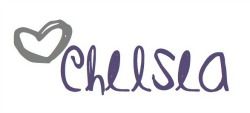 Meet this month's awesome sponsor!