Happy Friday!
I hope everyone had a fantastic week. My interview is over, which is a huge relief. Now it's just the waiting game. And we will be waiting until next week sometime. So, I am trying not to freak out, however my anxiety level remains kind of high. I am going to do some spring cleaning this weekend so hopefully, it will take my mind off it!!
On to Friday Top 5:
One. Interview is done. I think it went pretty well. I always feel awkward after interviews...like I was rambling too much, or was I too nervous? I came super prepared with a pile of papers to pass out so I also felt like a giant nerd. Hopefully this weekend flies by!
Two. Opening day on baseball was Monday. Go Tigers!
Three. I found this awesome Tiger pens at Meijer. YES!
Four. Ferrets are silly and cute.
Five. I finally figured out how to verify my site on Pinterest! WEE!!! Only took like a month.
How was your week?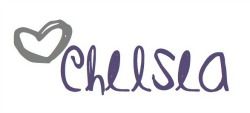 Meet this month's awesome sponsor!


Linking Up: