I am finally giving in to the "What's in your bag?" posts. For some reason, I love looking at posts about what crap people have in their purses. I'm not entirely sure why...I just think it's fun. So, I decided to make my own "What's in your bag" post!!
Penney Sue Paris Shopper...I received this last month from Little Black Bag. I love it!
I have so much crap in my purse, I had to split it into two pictures. Yikes!
One. My cute navy anchor zip pouch (from my March glam bag!) holds some pens, hair ties, and my prescription meds.
Two. Pacifica Tuscan Blood Orange Body Butter
Three. My cute plaid wallet. Not sure where I bought it!
Four. My cute owl coin purse, purchased from Pier 1 Imports
Five. My checkbook and register
Eight. A notebook to write down random things (ie grocery lists, blog ideas, etc)
Nine. My work badge and locator (the ER is big...the locator helps staff find us when needed)
What's in your bag?? What do you find essential to carry with you always?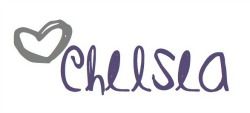 Linking Up @ Lipgloss & Crayons

Meet this month's awesome sponsor!