It's that time of year again. Time to "spring clean". I tend to do a super deep clean and "de-junk" my house at every major change of season. With that being said, here are some spring cleaning tips:
One. De-clutter your wardrobe. I have tons of clothes. I like to go through them each change of season to get rid of the stuff I don't wear anymore, have never worn and don't plan on wearing, as well as stuff that is worn-out or doesn't fit. Donate your gently worn items, or sell them. I plan on doing a "shop my closet" post soon. So, if you wear a size 10 shoe and are a plus-size, then stay-tuned!
Two. Change your shower liner. Those things get disgusting. And I can't lie, I almost always forget to buy a new one and change it out! Also, send your shower curtain (if it's fabric) through the wash and hang outside to dry. It gives it a nice fresh smell.
Three. Clean one room at a time. This helps to avoid leaving unfinished jobs. I usually clean this way...otherwise my ADD kicks in and the cleaning remains half complete.
Four. Work from the top down. Clean the fans, then dust the tables and shelves, then vacuum. Makes sense right?
Five. Once your house is completely clean, make a cleaning schedule and try to stick to it! I am still trying to do this. It's not working so well yet! Here's the cleaning schedule I made:
Do you "spring clean"? Any tips you'd like to add??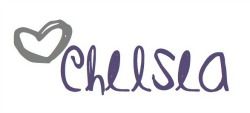 Meet this month's awesome sponsor!