First, my friend's baby is in a contest to win a $5,000 scholarship and she is giving away two awesome prizes to those willing to vote! Her baby is #302, simply follow the link in the rafflecopter widget below to enter!
Klutch is a subscription box filled with health and wellness products each month. For more info, click here.
A friend of mine recently posted this recipe on Facebook. It looks easy, which is right up my alley so I decided to share with you guys too!! Hopefully, I will make it soon!!
Sorry for the lack of personal posts this week folks! Still waiting to hear about the job and that is where my mind is at. I can't really talk about it on here, so I am distracting myself with recipes, cleaning tips and shopping!! I hope everyone is having a great week!!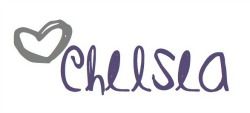 Meet this month's awesome sponsor!