Dear Detroit Tigers, you are my favorite baseball team (really favorite sports team in general) even when you have a disappointing season, such as 2008. I still love you though.
You taught me that a balk isn't just a noise a chicken makes. And that the in-field fly rule is not a rule that allows the players to run from bees and hornets.
I bought an initial bracelet and instead of getting my initial (C) it has an english D.
I named my ferrets after two of my favorite players...Miggy and Prince (after Miguel Cabrera and Prince Fielder).
You know how most people sob at the end of the movie, "The Notebook"? Yeah, I didn't. But I did cry like a baby when Miguel Cabrera won the Triple Crown. Don't judge. It was an emotional moment.
And today, I am going to Detroit to watch you guys play on the coldest day this week. I'm a true fan.
Don't forget to enter the awesome giveaway below!! You only have one day left !!
a Rafflecopter giveaway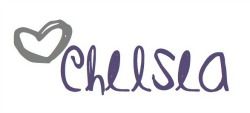 Meet this month's awesome sponsor!