One. Tigers game!!! My brother got me tickets for my birthday to see the Tigers play. It was freezing, with the game day temperature being 35 degrees and raining. But it was fun!! We had great seats. Bob had class so it was just me, my brother and my parents.
Three. Even though Michigan lost to Louisville, I am still proud they made it to the final 2.
Four. Today is pay day! I was literally down to my last $6.
Five. I got a 92% on my first big grad school paper. Wee!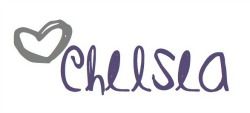 Meet this month's awesome sponsor!