When there is nothing on TV, Netflix or Hulu (which is fairly often, actually) Bob and I have a couple of "fall back" movies that we both agree on. And we watch over and over again.
1. Pitch Perfect
"
Beca, a freshman at Barden University, is cajoled into joining The Bellas, her school's all-girls singing group. Injecting some much needed energy into their repertoire, The Bellas take on their male rivals in a campus competition." - Source
Who doesn't love this movie?
2. Morning Glory
"
An upstart television producer accepts the challenge of reviving a struggling morning show program with warring co-hosts." - Source
Rachel McAdams plays Becky Fuller, a hard-working and ambitious news producer. It follows her from being fired and then finding a job on a failing morning show. It is a cute and quippy movie. I love it.
Rachel McAdams and Harrison Ford crack me up in this movie. If you haven't seen it, I highly recommend it.
3. The American President
"Comedy-drama about a widowed US president and a lobbyist who fall in love. It's all aboveboard, but "politics is perception" and sparks fly anyway." - Source
Michael Douglas is plays the widowed president of the United States, who falls for a lobbyist (Annette Benning). Also, a cute and quippy movie!
4. Charlie Wilson's War
"A drama based on a Texas congressman Charlie Wilson's (Tom Hanks) covert dealings in Afghanistan, where his efforts to assist rebels in their war with the Soviets have some unforeseen and long-reaching effects" -
This movie sounds serious, but it has some funny parts. I hesitated to watch it at first, but now I absolutely love it!
5. Moneyball
Oakland A's general manager Billy Beane's successful attempt to assemble a baseball team on a lean budget by employing computer-generated analysis to acquire new players. - Source
What are your "fall back" movies?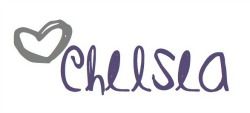 Meet this month's awesome sponsor!