The theme for Ipsy's April Glam Bag was

Pretty in Pink

. It came with a cute white and pink bag:
And here are the contents:
I was so excited to get blush this month! I haven't received blush in any of my subscription bags yet and I was definitely running low. Value: $16
I have never used volumizing powder in my hair before so this will be a new experience. I'm not entirely sure I even know how to use it. But I love Big Sexy Hair products so I am definitely excited!
Value: $15.95 (for full size)
I am always happy to receive nail polish! Especially full size nail polish!
Value: $5
I love mineral make-up and this shimmery color is beautiful!
Value: $14.95
Bag Worth: $35.95 (just for the full size items)
I was definitely happy with my glam bag this month!! Three full size items for only $10? Heck yes!
For more information on Ipsy, click here.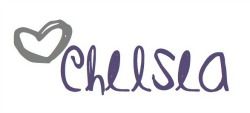 Meet this month's awesome sponsor!