Happy Hump Day! I hope everyone is having a fabulous week. I did pretty much nothing yesterday and it was everything I thought it could be! I am trying to enjoy my week days off as they are numbered. Soon I will be working Monday-Friday like most normal people. Whhaaaat? I haven't had a job like that EVER! But I am excited! I can't wait to start my new job and learn a new role in nursing.
Anyways, it's time for "Oh, How Pinteresting!"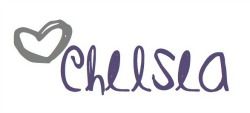 Meet this month's awesome sponsor!