I find the world to be a confusing place, especially lately. The senate voted down a bill directed at gun control. Basically, from what I understand, the bill would make assault weapons illegal and make it harder for those with mental illness to get ahold of firearms.
Okay. While all of this makes sense, will it really end the violence? Criminals will find a way to shoot people, or hurt people, or bomb people. Illegal or not, gun violence will not go away. Violence will not stop. Drugs are illegal, yet millions of people everyday purchase and sell them. During prohibition, alcohol was illegal, yet people still found places to go drink. Instituting stricter gun laws will not bring back the kids who died at Sandyhook. Or those who died at the movie theatre in Colorado. Or those at Virginia Tech. Or Columbine. I understand that people think these laws might have prevented these tragedies...but I remain skeptical.
And don't misunderstand me, I am not advocating that everyone should be able to go buy an assault rifle like an AK-47 or a M-16. I'm just saying I don't think stricter gun laws are going to solve the problem.
Another source of confusion for me is the Westboro Baptist Church. I hadn't heard of them before, which is surprising because I now see the churches name everywhere. Probably because of ignorant comments like:
Uh, are these people for real? Thanking god for people getting hurt..."god" sent the bombs to punish Massachusetts because gay marriage is allowed? Does that make sense? Uhm...not in my brain.
Now I realize the Westboro Baptist Church is an extremist christian group, however, I have to say this is one prime example of why I parted ways with religion and gave up on the idea of god. How can you believe in a god, who would put innocent people through tragedy? And then to picket at the funerals? These people picketed at the funerals of the kids who were killed at Sandyhook. ARE YOU KIDDING ME?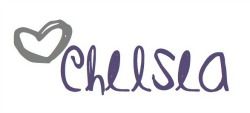 Meet this month's awesome sponsor!