One. Isn't my little Prince cute? And extremely photogenic.
Two. I saw this meme and it cracked me up. Snaughling. I totally do this. Here is the full meme so you can read it:
Three. I discovered Poshmark this week. I love it. Totally addicted.
Four. April Glam Bag came! I always look forward to getting my glam bag.
Five. We paid off 2 more credit cards this week. 4 out of 10 are now paid off.
How is everyones week going? Mine is going okay! I had 3 days off in a row, which was lovely! Except it has been raining almost non-stop.
Let me tell why this is an issue. Floods. Have I ever told you guys my biggest fear? Drowning. I have this weird, irrational fear of drowning. I have dreams where I drive off bridges or where the road ends and I end up in water.
So, as the rivers get higher and roads and such start flooding, I find myself feeling panicked.
Here is what is looking like around Saginaw these days:
Uhm. Not cool. Freaking me right out. Just sayin'. April showers bring May flowers? There better be a crap load of flowers.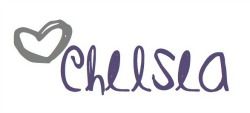 Meet this month's awesome sponsor!