This month I received my first Popsugar "Must Have" box. I had been wanting to try it so I stalked some monthly reveals and I liked them each time so I decided "Why not??"
Well, I can't lie. I am kind of regretting that decision.
"

With POPSUGAR Must Have, you'll get an exciting monthly box, full of fun, hand-selected items from our editors. Each box will include a variety of full-size products worth over $100

*

."
The large blue thing in the back is a 4-in-1 garment bag. It becomes a laundry bag, duffle bag, dry cleaner bag or garment bag. I have pretty much no use for this. Value: $10
Next (pink box) Alter Eco, Dark Quinoa organic chocolate bar. I like dark chocolate so I guess I will try it! Value: $4
Sashi Bracelet is the next item. The colors are gold, turquoise and brown. It's a cute bracelet, probably not something I would buy but I will wear it since I received it. I also find it hard to believe that this bracelet is worth $28...doesn't seem worth it. Value: $28
Kai Fragrance Perfume Oil. I actually like the flowery smell of this perfume. I will use it, however I would never pay the $48 it costs. Value: $48
Tatcha Face Blotting sheets: I don't use face blotting sheets even though I should but I will try these since I have them. Value: $15
If I would have known what the contents would be, I would NOT have purchased this box. To learn more about Popsugar's "Must Have" Box, click here.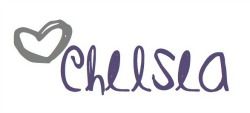 Meet this month's awesome sponsor!