My newest addiction is Poshmark. I love this app. I have listed some of my old items that I don't wear anymore or have never worn, but I have also found some super cute clothing items at very discounted prices!! I have been looking for some nice outfits to wear when I teach. I don't get dressed up much and in my new position I can still wear scrubs. So, on the days when I teach it is nice to get gussied up sometimes! Here are some items I purchased VERY cheaply.
Simply Vera black patent leather heels
Not a bad deal. I love Mary Jane style shoes and thick heels.
Lane Bryant knee-length skirt
Purchased both (gently used) for $19
Not too shabby I'd say!! Much better than the local Goodwill. Generally, they do not have items that fit me and anything that does, usually isn't the nicest OR my style. I am seriously addicted.
Shop my closet on Poshmark, by clicking here. I will be adding new items this week!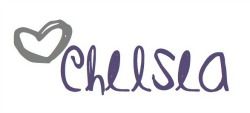 Meet this month's awesome sponsor!