Okay friends, I am totally blanking out on my blogger duties. This weekend seriously tired me out! So, for the first time I am joining Jenn over at Party of One in her weekly "Five for Five", where you list your five goals for the next five days!
So, here goes:
1. Go the gym
Tuesday (today) and Wednesday I am off, so I have no excuses for NOT going to the gym.
2. List more items on Poshmark
I have sold many items already! So instead of the clothes taking up space in my closet, I am selling them. Much more lucrative, especially since I only wear about 60% of what is hanging in there.
3. Clean the floors
The kitchen and family room floors are in desperate need of sweeping AND mopping.
4. Get caught up on my sponsor post and giveaway.
I'm totally slacking. I can't wait until this semester is DONE!
5. Start reading a book
I haven't read a book since last summer when I was off of school. And since I am almost done, it's about time I start another one!
So, there you have it! My five goals for the week. What are yours?? Link-up with Jenn by clicking here!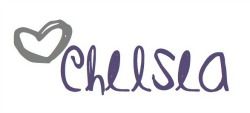 Meet this month's awesome sponsor!