I struggle with many things. Mostly, saving money and with my weight. My weight has fluctuated between 180-280 pounds since high school. I will gain weight, lose weight, gain, lose, gain, lose. Most recently, I have been gaining. In 2008, I weight my highest weight of 270lbs. I dropped 60 lbs, weighing 210 and going from a size 22 down to a size 16/18. Now, only 5 years later I am back up to 282 and a size 22/24.
2008
2008
I want to be healthy. I would love to lose weight. But I struggle with self acceptance. Do I accept that I am plus-size woman and just be happy? Or do I try to lose weight? Can you accept your weight AND try to diet and exercise? I read so many blogs that preach "fat acceptance" and put down people who blog about diet and exercise. Is it really so wrong to love yourself and accept your present weight and size, but still attempt to eat healthy and work-out?
2012
This is where I struggle. I can't seem to find my "happy" place so to speak. I find myself trying to sell my clothes, because I can't fit in them anymore. And I have been buying new clothes, but it upsets me that I have to buy a 2X instead of a 1X.
Acceptance. Where can I find it?
a Rafflecopter giveaway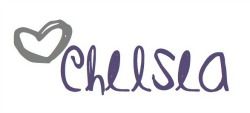 Meet this month's awesome sponsor!