As you know, since I am broke I am constantly attempting to find cheap ways to be "fashionable". I'm also always trying to find ways to make money and usually, my extra income comes from selling things online (i.e. Poshmark, Etsy and e-Bay).
eFoxCity.com is an online fashion website which sells wholesale clothing, which supplies many boutiques and stores around the world. The company is based Shenzhen and Hong Kong and offers mostly wedding apparel, fashionable clothing and ladies Korean styles.
The clothing is very affordable. Looking for cute, affordable prom dresses? Check out these super cute styles at a completely reasonable price:
Blue A-Line Court Train Dress
Pink Chiffon Strapless Dress
Jessica Lowndes A-Line Black and White Dress
Organza A-Line Blue Dress
Chiffon Sheath White Dress
Hot Pink Strapless Dress
All of these dresses are under $150. When I took Chelsea prom dress shopping, all the dresses were around $200-$300.
eFoxCity also has super cute cocktail dresses. At least once a year, I need a cute dress for one occasion or another. Here's some cute dresses the site offers:
Empire V-Neck Tea-Length Dress inspired by a dress worn by Blake Lively
Gold Chiffon Sheath Dress inspired by Taylor Swift
Blue Chiffon A-Line Dress inspired by Taylor Swift
Satin A-Line Dress inspired by Taylor Swift
You should definitely consider checking them out!! I highly recommend!
Wholesale Women Clothing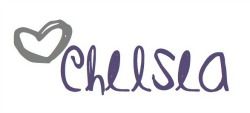 Meet this month's awesome sponsor!