Happy Hump Day!
I just spent the day at the Michigan Emergency Nurse's Association spring conference at the Soaring Eagle Casino. It was great! I haven't been to a conference in a long time and I definitely learned lots of great information.
Life is pretty busy at the moment. The weather is starting to get warmer (over 80 degrees in Michigan today!) and I am starting a new job in just over a month. Wee! However, because life is so busy I haven't been able to keep up with my blogger duties soooo I've decided to stop taking paid sponsors until the fall. I just don't think it's fair to make promises I can't keep. I am however going to keep my free swaps up!!! So feel free to head over to my advertising page and grab a swap spot!
Anywho, onto "Oh, how Pinteresting!" Warm weather outfit ideas!!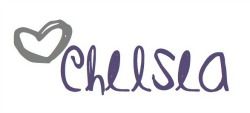 Meet this month's awesome sponsor!