One. I bought this cute Detroit Tigers mini pillow pet! For $3. Yessss!
Two. We bought Abbey a new doggie bed. Isn't she cute? She loves it.
Three. We planned a weekend away! We are going to watch the Tigers play 7/27 and 7/28, spending the night at Greektown Casino and Hotel. We haven't gone away together in FOREVER.
Four. I am done with my first semester in grad school and I have an A and A-. Sweeeeeet!!
Five. I have lots of new followers!! Thank-you all so much, please stick around and let's get to know each other!!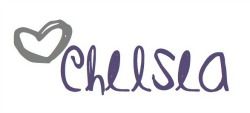 Meet this month's awesome sponsor!