In February I was asked to review a jewelry box from Wantable.co (you can read my review here). I loved the cute pieces I was sent and I was eager to try another box so I purchased the April box. I first viewed other reviews to see if I would like the jewelry and I saw several people who got SUPER cute jewelry! So naturally, I was sold!
I received my box a few days ago. I can't lie. I wasn't happy.
I received 4 pieces: 2 rings and 2 earrings.
Let's start with the rings.
Both rings are adjustable, to fit any size. Both rings are "Druzy-type" stones, which I think are cute on somethings...I have a necklace with this kind of stone, but I'm NOT a fan of these rings at all. First of all, the blueish one...WAY too big. It looked ridiculous on me. The gold one was okay, but really not my style.
Emerald sun disk earrings...I suppose they could be cute...they just aren't me...
The last piece I received was a pair of hoop earrings. I think I would have liked them more if they were hoops, rather than clover shaped.
Luckily, Wantable has an awesome customer service team. Included in the box is a return shipping label. So, I will be returning the box. I just don't believe I will wear any of these pieces. I would have liked more variety in the box. Two druzy rings is a bit much. A bracelet or necklace would have been a nice way to change up the box.
For more information on Wantable boxes, click here.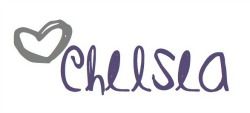 Meet this month's awesome sponsor!