I literally just realized that it's May 5. Happy Cinco de Mayo!
So, I am way late on my monthly goals. Yikes!
Here is a list of my April goals:
Guess what? FAIL!!!! Yup. We saved $50. I did not go to the gym. And mother nature did NOT allow us to work in the yard. It rained and rained and rained and rained to the point of flooding.
So, May needs to be better.
So, the everyone month goals stand. Gym & save money. Maybe this time I will succeed? Also, I want to spice up the blog this month. Maybe vlog? Although I have to figure out how and what to use. Also, I need to find some fun crafts and make some tutorials. Okay, here is my wish-list:
What are your goals this month?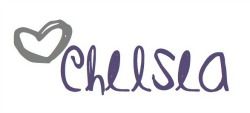 Meet this month's awesome sponsor!