I spend a lot of time on Pinterest. Mostly looking at women's fashions and home decorating ideas and wishing I could afford the stuff I see! Ever since I bought my house in 2009, I have been trying to decorate it the way I see homes in magazines. My main problems with this? Money, time and I can't seem to keep the house clean organized. One particular item I have been searching for is a cute rug. A website that I found which has super adorable rugs and inspiring rooms is Mail Order Rugs.
Mail Order Rugs offers an awesome range of luxurious rugs at great prices. My favorite collection of rugs is the modern contemporary rugs. Here are some of my favorites:
Mail Order Rugs offers free delivery if you spend a certain amount, however as far as I can tell, this only applies in England, Wales & Central Scotland (how sad for us Americans!) Rugs can be purchased with all major credit cards and also with PayPal!
For more information on Mail Order Rugs, click here. You can also follow them on: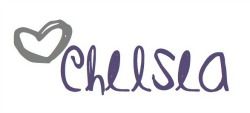 Meet this month's awesome sponsor!