A few months ago I went to a Pampered Chef party and the party rep made a chicken and broccoli ring. It was DELICIOUS! I came across the recipe on Pinterest and decided to make it!
Ingredients
1 package (8 ounces) refrigerated crescent rolls
3/4 cup coarsely chopped broccoli
1/2 cup (2 ounces) shredded cheddar cheese
1/4 cup mushrooms (most people use red peppers...I prefer 'shrooms)
2 tbsp mayonnaise
1 small garlic clove, pressed (
minced
)
1 egg white, lightly beaten
Directions
1. Preheat oven to 375 degrees F.
2. In a medium bowl, combine chicken, broccoli, cheese, bell pepper, mayo, seasoning mix, garlic, salt, and pepper and mix well.
Before the chicken is added.
3. Unroll crescent rolls; separate into 8 triangles. Arrange triangles, slightly overlapping, in a circle on a PC Small Round Baking Stone with wide ends 3 inches from edge of baking stone (points will extend off the edge of the baking stone).
4. Using a ice cream scoop (or a tablespoon), scoop filling evenly over dough in a continuous circle.
Make sure filling is evenly spaced/spread
. Bring points of triangles up over filling and tuck under dough at center to form a ring. (filling will show) Lightly brush dough with egg white. Note: You can also use a regular baking tray for this recipe. I just happen to LOVE my cooking stone.
5. Bake 25-30 minutes or until deep golden brown.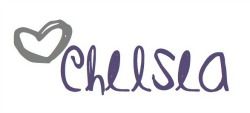 Meet this month's awesome sponsor!