Well, other than the fact that my allergies are kicking my ass, this was a pretty good week!!
One. I went to a two day conference discussing therapeutic relationships and relationship based care, and how to incorporate the concepts into my every day life, as well as into my nursing career. It was excellent!! The hosts knew that nurses have ADD because in the middle of the table was play-dough, markers and other random things to play with while we listened to the speakers. Such a great idea!! As you can see, we built a tower.
Two. I actually cooked something!!
Three. My cats are silly.
Four. I purchased a Detroit Tigers cross-stitch pattern on Etsy. Whoo!
Five. I started reading a great book, as recommended by the conference. It discusses how we blind ourselves to true motivations and unwittingly sabotage the effectiveness of our own efforts to achieve success and increase happiness...in everyday life and within our careers. It's an easy read, I highly recommend!
How was your week?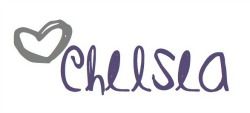 Meet this month's awesome sponsor!