This is a sponsored post written by me on behalf of White Cloud Sleep Pants.
I have talked before about how frustrated Bob and I get when Bryson, our 7 year old, wets the bed. And not just the bed, sometimes, he has accidents during the day. One time in particular, we were out as a family, eating lunch and he suddenly became quiet, pale and wouldn't joke around with us anymore...and it was because he wet his pants.
Bryson didn't want me to photograph his cute little self in the sleep pants...so I am going to post my favorite picture of him...isn't he cute?! He is so going to hate me when he is teenager!!!
Bob and I discuss the issue often...what do we do? Should he be punished? Is it our fault? Is it his fault? Why is this happening?
Well, I researched answers and found that around 5 to 7 million children wet the bed, some or most nights. This problem occurs in boys twice as much as girls. After the age of 5, the incident of bed-wetting decreases, however around 15% of kids will still wet the bed. This is frustrating for the parents, yes, but also for the child. The child often feels embarrassed, frustrated and like something is wrong with them.
There are many different theories on what causes bed-wetting. Some scientists attribute it to heredity and while others blame it on ailments such as "deep sleepers" or constipation. Whatever the cause is, it is important for parents to attempt NOT to show the child their disapproval. Sit down with your child and talk about it. Let him or her know that it happens to other kids, not just them. It's important to help the child maintain self-esteem.
Here are other strategies:
Another option for parents, and one that our family uses, is to have the child wear a diaper at night. Now, in our house, we don't call it a diaper. I have accidentally called it a diaper and Bryson was quick to correct me: "It's a pull-up, Mom! NOT a diaper!" The lesson here? Find a term that your child is comfortable with. Bryson prefers the term "pull-up". Some kids might prefer "sleep pants" or "bedtime underwear".
White Cloud Sleep Pants are an option for parents who wish to use this option. White Cloud Sleep Pants provide an affordable way to help protect children who have the tendency to wet the bed. The pants look like actual underwear, much like other pull-ups. White Cloud decorates the outside, similar to how normal underpants would look. Bryson took to this immediately because the White Cloud Sleep Pants looks like normal underwear, yet provide him with overnight protection. This gives kids confidence while dealing with the embarrassment of bed-wetting.
White Cloud Sleep Pants are soft, with stretchy sides that fit like real underwear. The pants have a leak guard to keep the sheets nice and dry. The inner liner is treated with Vitamin E and aloe to provide skin protection.
Bryson found the sleep pants to be comfortable. He has very sensitive skin and he had no complaints after wearing them this past weekend. He also liked the decoration on the pants, as other brands were bland and look more like a diaper. Bob and I found that the sleep pants kept the bed nice and dry, which is a nice change for us.
Did you know that over 5 million kids a year experience bedwetting and it is one of the most common experiences during childhood development?
White Cloud Sleep Pants have been developed to provide exceptional comfort and leakage protection while looking like underwear. White Cloud Sleep Pants offer thin, discrete absorbent protection for your child. They have soft, stretchy sides that fit like real underwear, plus leak guards to help protect against leaks. The soft inner liner is hypoallergenic and treated with vitamin E and aloe for skin protection.
Each bag contains two unisex graphic designs and at $7.75, White Cloud offers exceptional value.
This is a sponsored post written by me on behalf of White Cloud Sleep Pants.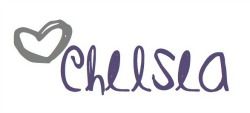 Meet this month's awesome sponsor!