I had a bad case of mono when I was 23. Ever since I had mono, I seem to get sick with every change of the seasons. And this year, it is no different. I can't stop coughing. My lungs feel like they are burning. I have a fever and a runny nose. I would just like someone to put me out of my misery.
Every time I get sick I'm like:
Currently, this is how I feel:
This is how everyone at work looks at me, patients included:
How my husband treats me (so he won't catch my disease):
And really, this is how I feel when I am sick and people try to talk to me:
Me every time I cough or sneeze and almost pee my pants:
When I cough or sneeze and do pee my pants (Yeah, I'm a woman. It happens!):
One day when I wake up and I can breathe, I will be like:
Does anyone else get sick all the time like me? Ugh.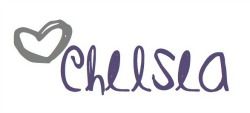 Meet this month's awesome sponsor!